BJUT Volunteers to Serve in the Beijing 2022 Winter Olympics and Paralympics
Too often we underestimate the power of a touch, a smile, a kind word, a listening ear, an honest compliment, or the smallest act of caring, all of which have the potential to turn a life around.

Leo Buscaglia
This is again a team of youth with greater energy and greater passion from a dedicated, prestigious university in the capital city of China, where the Winter Olympic Games soon to take place. On November 20 and 21, a pre-opening operation test was organized in the Olympic (Paralympic) Village of the Beijing 2022 Winter Olympic and Paralympic Games. More than two hundred volunteers from BJUT participated in this test, in preparation for the provision of high-level services during the Games.

The operation test fully covered all the possible real-time scenarios that Olympic and Paralympic delegations can be expected to experience from checking-in to checking-out. Although providing volunteer services during the pandemic period is a challenge, the BJUT volunteers received high praise from the other participants of the test event and the committee staff. The two-day test also allowed additional service improvements to be made. In addition, one foreign faculty member and eight international students from BJUT were also invited to attend the test as representatives.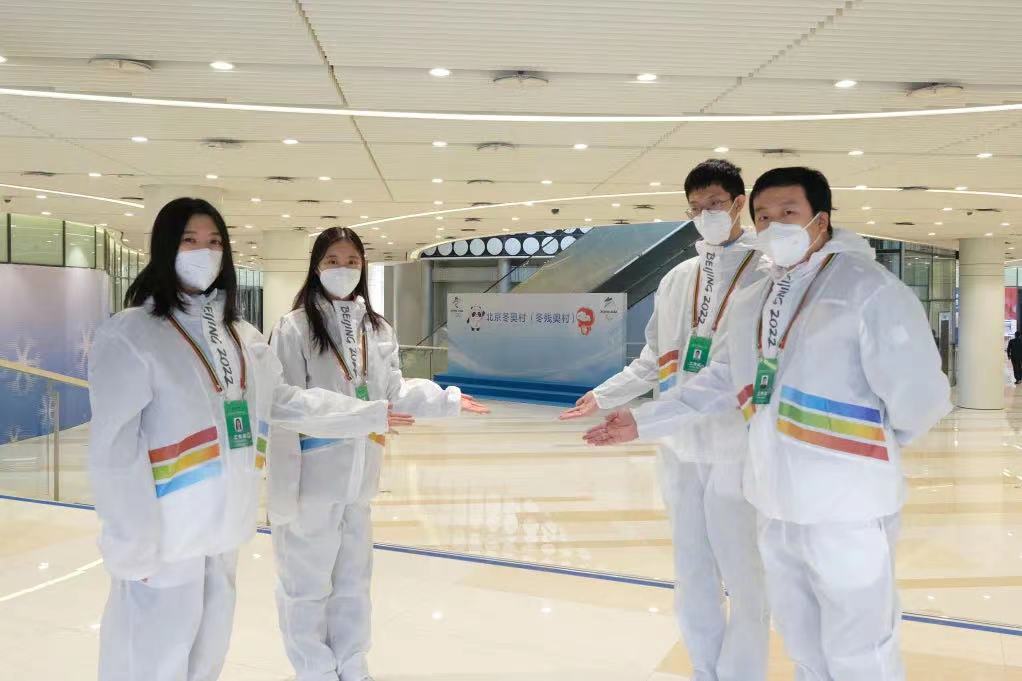 The Olympic (Paralympic) Village is the largest non-competition venue of the forthcoming Winter Games, and is also where the participants will spend most of their time. BJUT is the only university providing volunteer service in all types of venues, covering twenty-one of the service areas. Since this October, two hundred BJUT volunteers have taken up their posts, and by February, about five hundred BJUT volunteers will be contributing their enthusiasm and devotion to the Games.
Adapted from: https://english.bjut.edu.cn/info/1067/3364.htm