First, read our news: BJUT Clinches 2 Gold Medals at 7th China International College Students' "Internet+" Innovation and Entrepreneurship Competition
Lately, the 7th China College Students' "Internet Plus" Innovation and Entrepreneurship Competition was held from October 12 to October 15 at Nanchang University. A total of 9.56 million students from 4,347 universities in 121 countries and regions signed up for this year's competition. They included students from world-renowned universities such as Harvard University, the University of Oxford and the University of Cambridge. Our teams staged a stellar performance in history with 2 gold medals among 1,085 projects in the main competition stream, the best ever performance since the Beijing municipal universities participated the competition. Many students are wondering if they should participate in academic competitions during their college study. The following article provides a good answer to you concerns.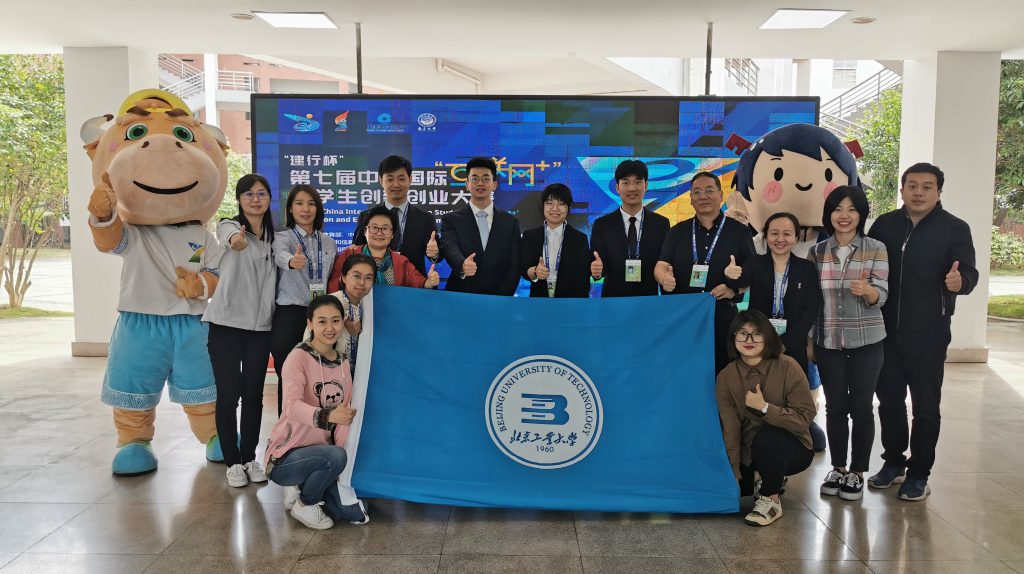 ---
Do you know what you want to do after your studies? Maybe you do, or you don't have a clue. The good news is that there is no wrong answer to this question. Being a student means that you're still learning, and the best way to is to try. Attending competitions can help you find your dream job, get in contact with future employers, or maybe help find out what you definitely don't want to do.
The thought of attending a competition is a bit of a rollercoaster. In one second, the brain can be like, "Should I? Do I have the time? What if I'm not good enough?" and in the next second, it could be all, "This seems easy! I'm going to win! Give me the prize already!"
The brain is complex and annoying sometimes but trying your wings in a competition is worth it. Let me tell you why.
The winner takes it all.
Whether it's a physical reward or otherwise, the perks of attending a competition can help you get all the knowledge you need to move towards your goals. You might win an internship that leads to your dream job, money that can help you buy course books, or even help start your own business.
Get a resume that stands out.
Everyone can write a resume but the ones that will make the employers smile are exciting experiences. Even if you don't win, you'll have a story to tell in your future interviews. Talking about how an experience has taught you more about yourself and what you want to work with is music to the employer's ears.
Let's get connected.
Searching for jobs sometimes feels like stumbling through a jungle, and sometimes you'll need a bit of guidance. Connections that you make while attending a competition could later be your guides when it's time to start looking for your future workplace.
Show your skills.
When I have been working on something for a long time that I have put all my time and soul in, the thought of other people judging it seems scary. Do you recognize yourself?
It's okay to be nervous, but this is your time to shine. Believing in yourself does not come naturally, but showing your skills in a competition is a great way to start.
I'm hoping that this post inspired you to spread your wings and fly over to the "competitions" page!
Written by Antonella Basagni
Adapted and revised from: https://studentcompetitions.com/posts/prepare-yourself-for-the-future-with-competitions