Keeping BJUT Campus Safe
To slow the spread of COVID-19, we are directing everyone to take personal responsibility to protect their own health and safety, as well as the health and safety of our faculty, staff, students, visitors and loved ones.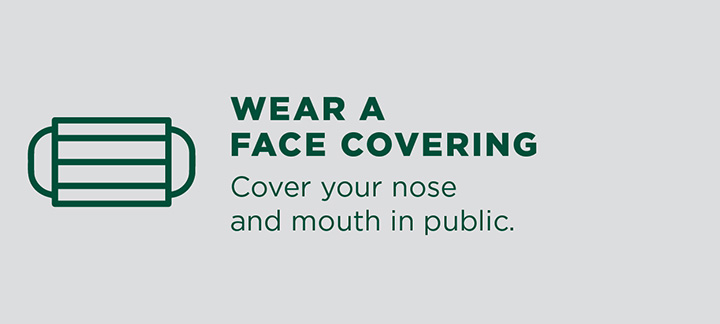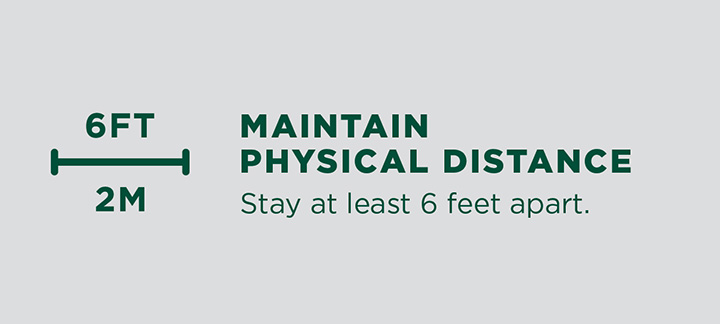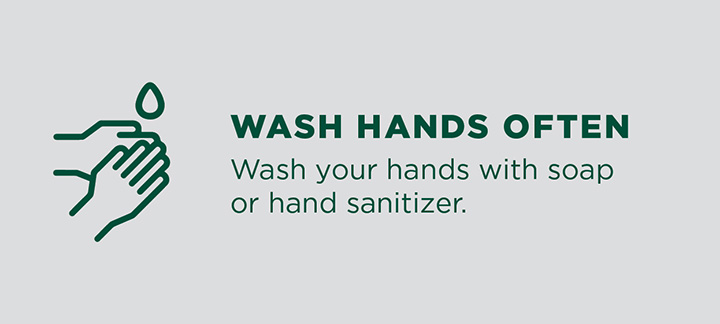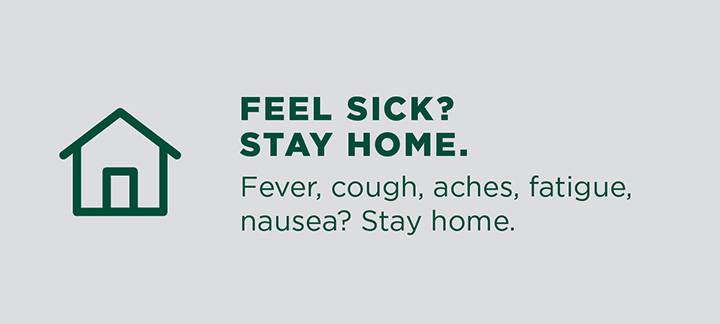 Face coverings
Face coverings are a crucial public health measure and help protect others by reducing exposure to droplets if someone is unknowingly infected with COVID-19. Wearing a face covering, whether you feel ill or have been diagnosed with COVID-19, is critical to maintaining everyone's health and safety.
Face coverings must be worn by everyone (including all faculty, staff, students, alumni, vendors and visitors) indoors and outdoors while you are on property owned or governed by BJUT and while participating in BJUT-related or BJUT-sponsored activities. If you have a medical condition that may prevent you from safely wearing a face covering, or you would like a clear face covering, you should contact BJUT's Resource Center for Persons with Disabilities to begin the accommodation process. Exceptions to the requirement for face coverings will be limited. Read the full directive on coverings here.
Practice physical distancing
Keep at least six feet of separation between yourself and others when possible. You must avoid large gatherings and crowded events that exceed the capital city's gathering guidelines, abide by mandated event and business closures and minimize close contact with people from outside your household as well as those who may be sick or are exhibiting flu-like symptoms.
Practice good personal hygiene
Wash hands frequently with soap and water for at least 20 seconds, especially after going to the bathroom, blowing your nose, coughing and before eating. If soap and water is not available, use hand sanitizer with at least 75% alcohol. Avoid touching your eyes, nose or mouth with unwashed hands. Clean and disinfect frequently touched objects, such as doorknobs, tables, light switches, phones, keyboards and faucets. Clean your personal spaces and workspaces regularly with soap followed by using an approved household disinfectant.
Self-monitoring
People with COVID-19 have had a wide range of symptoms reported – ranging from mild symptoms to severe illness. Symptoms may appear 2-14 days after exposure to the virus. People with these symptoms may have COVID-19:
Fever or chills




Cough

Shortness of breath or difficulty breathing

Fatigue

Muscle or body aches

Headache

New loss of taste or smell

Sore throat

Congestion or runny nose

Nausea or vomiting

Diarrhea
This list does not include all possible symptoms. The CDC will continue to update this list as they learn more about COVID-19.
Prevention
There is no vaccine currently. To protect yourself and others, follow everyday preventive actions including:
Avoid close contact with people, especially those who are sick

Avoid touching your eyes, nose or mouth with unwashed hands

Wash your hands often with soap and water for at least 20 seconds, especially after going to the bathroom, blowing your nose, coughing, and before eating (If soap and water is not available, use hand sanitizer with at least 75% alcohol)

Clean and disinfect frequently touched objects such as doorknobs

Stay home if you are sick

Wear a face covering in public
Last modified: Thursday, 20 August 2020, 5:44 PM